• Kreuzfahrt in der gebuchten Kategorie
• Vollpension an Bord
• Vielfältige Getränkeauswahl
Nicht Inbegriffen:
• An- und Rückreise
• Persönliche Auslage
• Annullationskostenversicherung
• Auftragspauschale von CHF 29.- pro Dossier
• Inkl. Trinkgelder
• Inkl. Hafentaxen
• Erotisches Tages- und Abendprogramm
Premium Getränkepaket inkludiert
Locales Bier: Coors Light, Miller Lite, Samuel Adams Boston Lager
Internationales Bier: Amstel Light, Boddingtons Pub Ale, Bohemia, Carlsberg, Corona Extra, Dos Equis, Grolsch, Guinness, Heineken, Heineken Premium Light, Leffe, Murphy's Irish Stout, Newcastle, Peroni, Pilsner Urquell, Red Stripe, Stella Artois, Strongbow, Warsteiner
Spirituosen: Absolut, Absolut Berri Açaí, Absolut Citron, Absolut Kurrant, Absolut Mandrin, Absolut Vanilia, Finalndia Mango, Finlandia Tangerine, Ketel One, Stolichnaya, Leblon, Seagram's VO, Canadian Club, Crown Royal, Jameson, Sandro Bottega, Tanqueray, Bombay Sapphire, Dewar's White Label, The Famous Grouse, Johnnie Walker Red Label, Justerini & Brooks, Alizé Gold Passion, Campari, Disaronno, Dubonnet, Frangelico, Goldschläger, Jägermeister, Kahlúa, Linie Aquavit, Midori, Ouzo, Pallini, Limoncello, Pama, Pernod, Pimm's, Romana Sambuca, Southern Comfort, Tia Maria, Bacardi Limón, Bacardi O, Bacardi Razz, Bacardi Select, Bacardi Superior, Bacardi Torched Cherry, Captain Morgan, Original Spiced, Captain Morgan Parrot Bay Mango, Captain Morgan Parrot Bay Pineapple, Gosling's Black Seal, Malibu, Myers's Original Dark, José Cuervo Especial Gold, Napoleon, Metaxa 5 Stars, Berneroy Fine, Dry Sack, Harveys Bristol Cream, Tio Pepe
Bitte beachten Sie: Marken und Selektionen können sich ändern, ohne vorab informiert zu werden.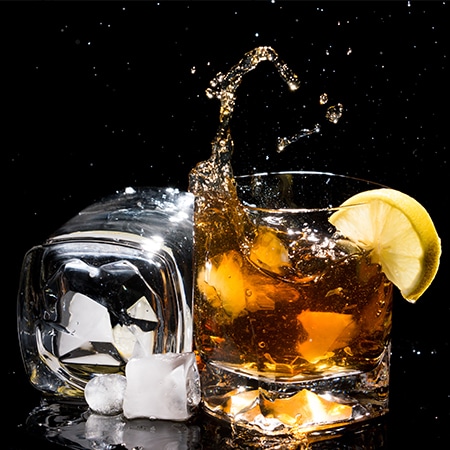 Upgrade Ultimatives Getränkepaket
Spirituosen: Belvedere, Christiania, Effen, Grey Goose, Grey Goose Le Citron, Grey Goose L'Orange, Grey Goose La Poire, Level, Hendrick's, Tanqueray No. Ten, Bacardi 8, Pyrat XO Reserve, Zacapa 23, Don Julio Blanco, Tennessee Whiskey, Jack Daniel's, Gentleman Jack, Tangle Ridge, Jameson Gold, Blanton's, Maker's Mark, Woodford Reserve, The Balvenie, Chivas Regal, Dewar's 12 Years Old, Glenfiddich, The Glenlivet, Highland Park Aged 12 Years, Johnnie Walker Black Label, Laphroaig, The Macallan Select Oak, Cardenal Mendoza, Courvoisier VS, Courvoisier VSOP, Rémy Martin VSOP, B & B, Baileys Coffee Liqueur, Baileys Irish Cream, Bénédictine, Chambord, Cointreau, Drambuie, Fernet Branca, Galliano, Godiva, Godiva White Chocolate, Grand Marnier, Hpnotiq, St-Germain
Wein: Martini & Rossi Asti, Domaine Chandon Brut Classic, Seaglass Sauvignon Blanc, DeLoach Chardonnay, Gabbiano Pinot Grigio, Beringer White Zinfandel, Hess Cabernet Sauvignon, DeLoach Merlot, Callia Alta Malbec
Nespresso: Ristretto, Espresso Forte, Ristretto Origin India, Espresso Leggero, Lungo Forte, Lungo Leggero, Espresso Decaffeinato, Lungo Decaffeinato
Bitte beachten Sie: Marken und Selektionen können sich ändern, ohne vorab informiert zu werden. Das Getränkepaket kann beim Check-in an Bord hinzugebucht werden.